Ankit
[Vibes]
12-05-2021 18:28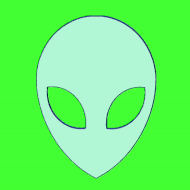 Hello all

I live in SEA(south-east Asia/pacific) and I started having issues with my connection to Syrnia about 2 months back and it started showing me some
"Error via cloudflare singapore".

I have heard a lot of players asking around in chats regarding this issue, and today I was told "Update, there is nothing to update.". I am sure there is something that can be done...

I personally have 3 solutions to this problem, I do not know how useful they will be for you but they have helped me well to counter this problem.

1. https://1.1.1.1 <-- a software by cloudflare, it does something to your dns and improves the connection to Syrnia. (This stopped working for me untill 4 days back which was around 8th of may, 2021)

2. Cellular data via hotspot from your phone, This issue is happening specifically when you're connected to wifi. A Phone connected to wifi will be laggy and switching to 3g-4g will have no lag. (My ISP isn't the issue but I think something to do with cloudflare Singapore issue with wifi)

3. VPN - You can use any of the hundreds of vpn softwares/providers and connect it to the game via Europe for best result for a stable connection to Syrnia.

FREE VPN - I couldn't really find a reliable vpn for free. However! I can suggest you to use Opera browser and it has an extension from opera, that provides you with unlimited vpn service. I chose the Europe option and the game has been working just fine for me!!

I hope this helps you.
Good luck and Enjoy!
---
Sending Good Vibes from Vibes!!